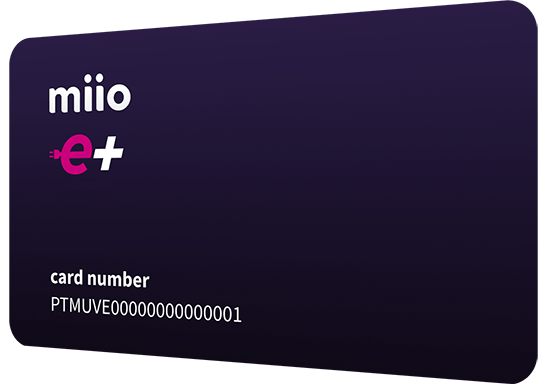 The miio energy charging card works as a starter for the rental of electric vehicles (and plug-in hybrids) especially for those who do not know or are unfamiliar with the electric mobility ecosystem/network in Portugal. It should be noted that it is currently not possible to pay directly at an energy charging station through the usual means as is done with fuel. The miio card and its app – electrification/facilitation pack – allow you to reduce anxiety about possible fears about the autonomy that the vehicle has after the rental starts and where to charge it (optimally).
The card loaded, with a certain code/coupon value, is also very useful when there are connectivity problems with the charging station as it works without the need for a smartphone (eg in underground car parks the mobile telecommunications network may fail and consequently the loading of the vehicle).
The customer becomes the owner of the card, can use it in Portuguese territory in other situations not related to the rental of the vehicle and also use it in other countries (soon or in progress: Spain, France).
This card does not require the provision of a deposit amount. It should also be noted that currently, unlike the usual cars with a thermal engine, it will not be necessary to return the electric vehicle with the same energy level with which it was picked up.